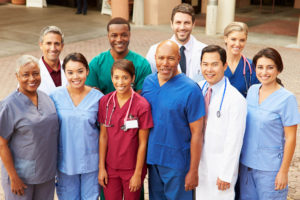 We offer comprehensive kidney management services including Hypertension, Dialysis and all stages of Chronic Kidney Disease (CKD). Our patients benefit from a specialized support and the experience of a host of professionals in our network.
Kidney transplant is the treatment of choice for suitable candidates with kidney failure. We have a referral service for Kidney Transplantation and Urological problems.
We have a dietician on staff to advice you on an appropriate diet for your medical condition.
If you have any of the warning signs or suspect a kidney problem, see your primary care provider. If there is indication of a kidney problem, your primary care physician should refer you to a Nephrologist as soon as possible.
Kidney disorders upset a person's normal lifestyle and can keep one from enjoying many activities. If you or a loved one suffers from a kidney disorder, contact the doctor at Kappellini Medical located in Las Vegas at 900 S. Main Street, Las Vegas Nevada and 4107 W. Cheyenne Avenue, North Las Vegas, NV 89032. Telephone (702) 369-3699 for a consultation today.